Refer and Earn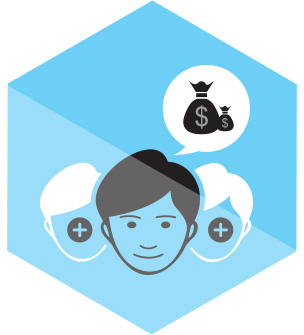 Do you love your
Modern Tailor

shirt?

Now, you can share your Modern Tailor experience with
your friends, relatives and colleagues and make an extra $25 for every successful referral that goes through your link.
Three Easy Steps
Register for a referral link

Get a customized link which you can share on Facebook, Twitter, email and website/blog.

Earn $25 referral credit for every successful referral purchase.
Q

Do I have to buy shirts to be able to refer and earn commision from Modern Tailor?

a

No, simply sign up as affiliate and you will get your custom link. It will be better if you have tried and experienced Modern Tailor shirts so you can advocate the services..

Q

What is a successful referral??

a

A successful order from a new customer who has not registered on our website yet..

Q

How will I get my reward??

a

Rewards will be automatically sent to your Modern Tailor account..

Q

When will I get my rewards??

a

Modern Tailor awards customers who refer our services via referralcandy.com system. Once a successful referral has been detected by Referral Candy app, an email will be sent out to let the customer know that he or she is eligible for a reward.
Cash rewards will only be paid out after Referral Candy app has successfully billed Modern Tailor for the cost of the cash rewards due to its customers. Billing will happen once a month.