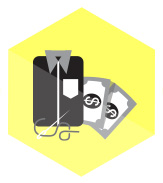 Designers and Image Consultants
Start your own clothing line
Design your own clothes.

Get your designs listed on our website or post your designs on your website/blog

Earn % commission for every shirt sold which you designed.
Program Summary
If you're an aspiring Fashion designer, image consultant or fashion enthusiast, we would love to work with you in designing your own designer label clothes. We'll manage the production of your collection so you can focus on design and marketing.
By becoming an MT fashion designer, you can
Express yourself artistically.
Build a fashion career around your own schedule.
Earn supplemental income and achieve financial independence.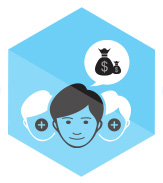 Affiliates
Refer and Earn
Register for a referral link and get a customized link which you can share on Facebook, Twitter, email and website/blog.

Earn $25 service coupon for every successful referral from your customized referral link.
Program Summary
Earn $25 service coupon for every successful referral from your customized referral link.
Now, you can share your Modern Tailor experience with your friends, relatives and colleagues and make an extra $25 for every successful referral that goes through your link.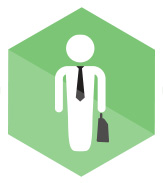 Agents
Start your own business
Break away from the monotony of your current job and start establishing an exciting new presence in the business world. Set your own hours, build your own customer base, engage with your community.

Earn a generous commission for every order you send to Modern Tailor.

Recruit agents under your umbrella and make extra commission on their sales.
Program Summary
Our Agent programme is perfect for people who want to invest in setting up a sustainable lifestyle business. With a minimum capital investment, you can create a career doing what you love while enjoying flexible schedules, increased revenues and long-term business relationships. You can build and train a team to work with you.
Assist your clients in developing their unique, fashionable image that will ultimately help them improve their lives!